Top 10 Dance Studios in Dallas, Texas, USA
Looking for the top dance studios in Dallas, Texas? Dance culture is widely in vogue all over the United States. From street Hip Hop to Ball Room dance, there is a dance form for every occasion. Following the trends, more and more people are adopting dance for socializing and recreation.
Dance has also evolved as a fitness regime, with a number of dance styles developed to target various health needs such as weight loss and cardio.
And over and above, the dance reality shows have added much glamour quotient to this art form, which has further induced affinity for this multifaceted and dynamic artistry.
Consequently, there has been a surge in number of dance studios to meet the requirements of ever growing dance aspirants all over the country.
Dallas also is a home to various state of the art dance studios with adept instructors and highly motivated students.
Here is a list of top 10 dance studio in Dallas that are fully equipped to meet your dance aspirations:
1. Prodigy Dance and Performing Arts Centre

Prodigy Dance and Performing Arts Centre is an ultra modern Dance Facility located in Frisco, Texas. The 11,000 square feet dance centre that includes 6 large dance rooms, break rooms, a study area, and wireless internet has earned the Top 5 Studios title at the Dance Awards, 2017 in Orlando.
Prodigy has nationally recognized dance instructors who are committed to provide the highest level of dance education available. It offers classes in Ballet, Ballet Pointe,jive, Modern, Jazz, Lyrical, Musical Theatre, Tap, Hip-Hop, Drill, Leaps and Turns, Stretch and Conditioning and Contemporary.
You can find dance lessons for all levels from beginners to professional for ages two years and above. In the summer, Dance Intensives and Master Classes for the intermediate to the most advanced dancer are conducted.
Prodigy now also offers only boys dance programs which includes Intro to Dance and Hip-Hop lessons.
Things you need to know about JIVE.
2. Ballroom Surge
Ballroom Surge Dance Studios with their unique techniques and proficient instructors is all set to raise the bar in the American dance industry.
They provide highly customized classes for all levels of dance. With the goal to deliver the best for their students, the dance studio remains focused to serve their diverse dance needs. Also, the warm and friendly environment at the dance studio makes for every student to have a pleasant and unique learning experience.
The wide range of classes offered here include Foxtrot, West Coast Swing, Waltz/ Viennese Waltz, American Tango, Rumba, Boleno, Samba, Salsa, Bachatta and many more.
So, if you want to integrate dance to your daily life either for fun or as a hobby, or you are looking at body transformation while learning some amazing dance moves, or want to wipe out social awkwardness and boost your confidence to gracefully groove at parties and other occasions, then
Ballroom Surge is the place for you to learn the classic dancing.
"Buchaechum" – The Korean Fan Dance. Read more.
3. Studio Oak Cliff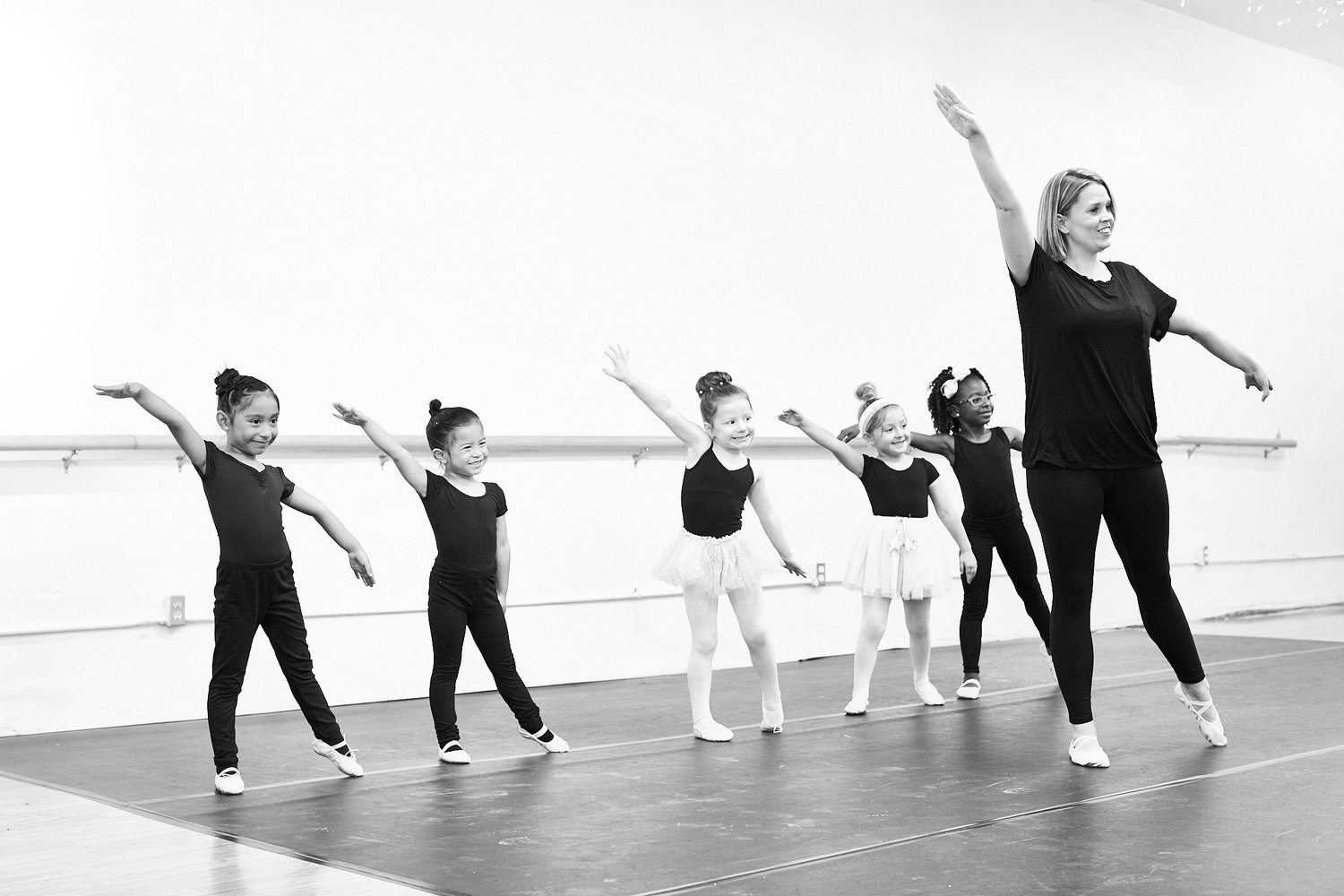 Studio Oak Cliff, Dallas, Texasoffers a variety of dance classes which include ballet, contemporary, hip hop, jazz, tap, and technique for ages 2 and up.
Starting from pre- beginners the studio conducts classes for every level. The studio also runs gymnastic classes and conducts 8 weeks of camp throughout the summer with different themes.
They also offer students to join their award winning Oak Cliff Dance Company to participate in local performances and competitions. These students take 2-6 classes per week to increase their technique and artistry.

Arthur Murray Dance Center is a well renowned name in the dancing arena.This dance studio in Dallas center has some of the finest professional instructors who can teach you to dance like a pro, even if you are a first time dancer.
With well customized one to one dance lessons, learning to dance is fun and exciting at Arthur Murray. The highly trained mentors ensure a positive and secure environment where you can learn a lot in a short amount of time.
So, if your wedding dance is going to be your first time to hit the dance floor, then Arthur Murray Dance Centre is the place for you to learn the most striking moves to shine at the occasion.
5. The Rhythm Room
The Rhythm Room Dance Studio in Dallas is a home to a genre of dance lessons being conducted for over 15 years.
They are one of the leading dancing schools in Dallas that offer dance classes for Traditional Ballroom, Latin Ballroom, Swing/Lindy Hop and Salsa. With their focus on social dance, they teach dance forms designed to make you look and feel relaxed and comfortable on the dance floor.
You can opt from private dance lessons, group dance classes or a combination of the two and can come by yourself or with a partner. Rhythm Room is one of the finest places to gear up for a special event as they offer dance lessons designed to suit individual or couple's specific needs.
---
Jive is considered to be One of Five Latin dances'. Read More >>
---
6. Alpha Midway Dance Studio
Alpha Midway Dance Studio, Dallas, provide for a fun dance environment with supportive staff and highly skilled instructors.
The Dance studio specializes in social dancing and has an array of choices for you to opt for your favourite dance form.
For kids of ages 6- 12, it offer dance classes in Ballet, Jazz, Tap, Acrodance, Hip Hop, Latin Dance, while for adults they conduct group as well as private classes in Salsa + Bachata, Cumbia, Pole Fitness, Kizomba. The dance studio also offers private wedding dance classes. If you are a working adult, you can avail their evenings and weekend classes.
They offer dance lessons in four levels- Absolute Beginner, Improver, Intermediate and Advance through well structured classes.
---
Also Read : Things You Need To Know About Rhumba.
---
7. The Ruby Room Studio
The Ruby Room Studio, Dallas has some of the top instructors in the industry who deliver dance and fitness classes for children and adults.
These proficient instructors offer a uniquely designed program, making learning fun and challenging for all levels.
Ruby Room offers a variety of dance, yoga, pilates, and even burlesque classes, devised to help you meet your fitness goals while discovering the innate dancer in you.
8. Studio 22
Studio 22, Dallas, Texas is a great place to learn dance with highly trained professionals teaching many different styles of partner dancing from beginner, to advanced, to competitive levels.
The studio is a beautiful 6200-square foot dance facility with 4600 square feet of dance floor space accommodating over 100 group classes, nightly practice sessions and social parties. Studio 22 has Dallas' top instructors proficient at various styles including Ballroom, Latin, Salsa, Swing, Argentine Tango, and Country Western.
These styles of partner dancing are taught from beginner, to advanced, to competitive levels. In addition to group classes, the instructors also conduct private lessons, wedding lessons, and youth classes.
In spite of the exclusive dance environment and highly skilled instructors, Studio 22 is offers dance lessons at an affordable rate.
9. Creation Station Dance
Creation Station Dance conducts fun dance classes for Kids. They have students ranging from 16 months to Teens 16 Months toddlers to 16 Years old teen.
The academy conducts classes for different dance forms including Ballet, Tap, and Hip Hop and more. Creation Station Dance have highly refined classes, devised keeping in mind the realistic and age-appropriate caliber of students. Initially the classes have a consistent pattern,.
And in the case of ballet and jazz classes, introduce technical elements for practice), and finally bringing everything together for the kids to experience the magic and joy of dancing..
Creation Station Dance has an award winning and internationally recognized program for kids from 16 months through the age of 6, where they include beautiful assortment of props, costumes and weekly developmental themes to inspire and engage the children.
The program instructors help children develop and practice social, physical, and gross motor skills in a fun manner. After turning 6 the students move on to the Creation Station Academy (CSA) program. This next level of Creation Station is designed for students who intent to have formal dance training, in a comfortable and non intimidating environment, instead of a competitive atmosphere like in most other dance studios.
In spite of being a fun and friendly place to learn dance, all of the CSA classes are well structured and fairly rigorous for the child dancers who want to go up to the next level.
Look for some of the Best Dance Studios in Cowtown, Texas
Views: 458